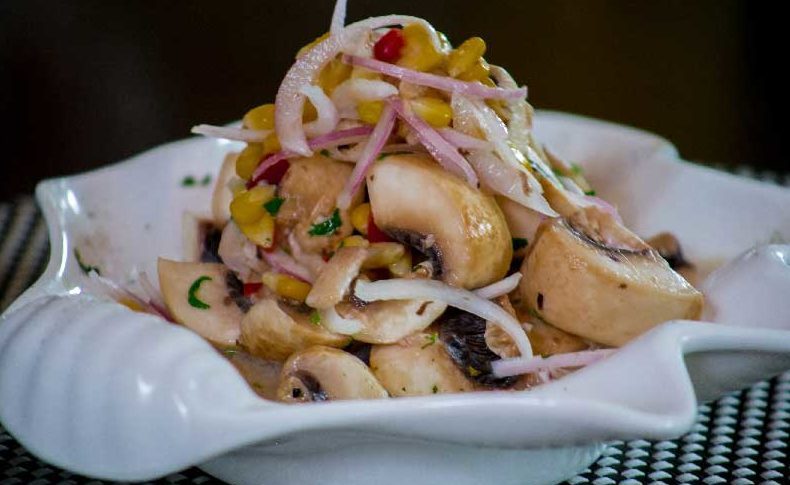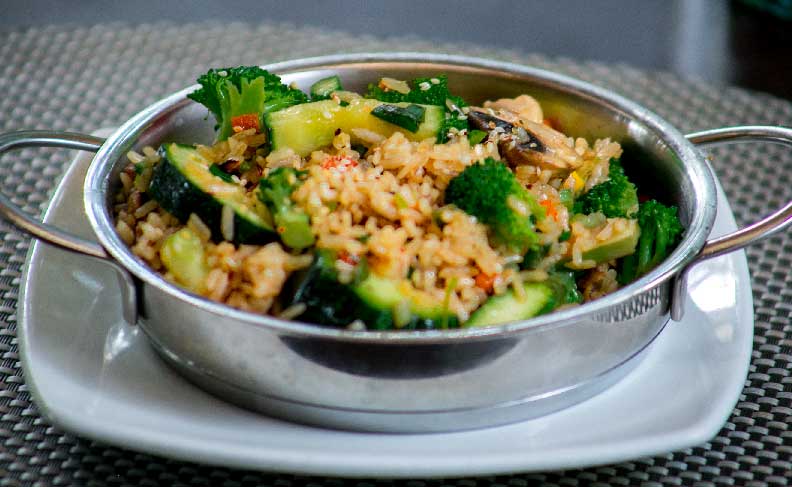 Arroz chaufa de vegetales
Estilo oriental, con champiñones, esparragos, brocoli,tortilla de huevo, raíces chinas salteados.
Fried rice with mushrooms, asparagus, brocoli, egg and green onion.
Salteado del huerto - Brocoli, espárragos, champiñones y raíces chinas.
Salteados al wok. Acompañados con puré de papa criolla.
Sautéed vegetables mushrooms, asparagus, broccoli, zuchini accompanied by yellow potato pureé.
Ceviche de champiñones
Marinados en limón, con cebolla en julianas. TS cilantro.
Mushrooms marinated with lemon, accompanied with red onions and a pinch of cilantro.
Causa limeña con aguacate
Base de papa criolla, rellena de aguacate, champiñones y tomate. Con salsa tártara de la casa.
Yellow potato base filled with tomatoes, mushrooms and avocado. Topped with tartar sauce.
---
Nota: Los precios incluyen impuesto al consumo de 8%
Note:Taxes are included 8%